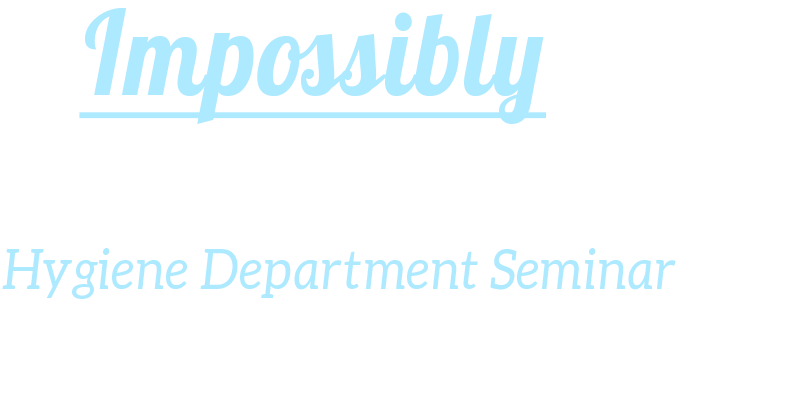 How would you like to have your entire overhead covered and make a profit – before you even pick up a handpiece yourself?

Date: March 22-23, 2018
Location: MGE Florida Office

Call Dennis or Dan at (800) 640-1140 Today!
Or fill out the form below


Early Registration price: $995

This seminar is a concise, yet simple to apply series of revolutionary techniques to build an ultra-productive and profitable hygiene department that:

Grows exponentially over time – the only limitation really is how many chairs you have and hours in the day,

Force feeds new patients into the practice via the hygiene area and

Maximizes patient retention to levels you never before imagined, and

Includes a system that motivates hygiene to assist with patient education and treatment acceptance on the doctor's schedule.

There's a limit to how much dentistry a doctor can do. There are only so many hours in the day. To that degree, the doctor's income and production is limited to what he or she produces.

At The Impossibly Successful Hygiene Department Seminar, you'll learn how your hygiene department can be both an incredible source of patient retention and satisfaction, along with an ever growing source of residual income – that isn't dependent on the doctor's production!
(For the first 30 offices to register. These spots will fill up fast, so register today!)
Special guest speaker, Dr. Greg Hughes, and MGE have developed a new hygiene system that delivers incredible growth and profitability. This is the result of years of research and work, and we're finally ready to unveil it at this seminar!
This is NOT just "another hygiene seminar," rehashing everything you've already heard. It's not about soft-tissue management. It's not about anything clinical.
Watch a preview of the seminar!


"Since being with MGE our hygiene department has tripled in size but most importantly our daily production per hygienist has doubled. This has resulted in a 6x increase!" — R.S., DDS & V.S., DDS
"We used to have three days of hygiene per week. Now we have 20 days of hygiene per week! This translates to over $100,000 per month in hygiene production alone, and the high number of recall visits provides plenty of production to keep our general dentists and specialists busy!" — S.T., DDS & R.T., CEO

The average dentist after 10 years in practice should be collecting $700,000 a year (almost $60,000 a month) – just from their hygiene department.
After 15 years in practice the average dentist should be collecting $1.05 million a year ($87,500 a month) – just from their hygiene department.

The above number is what the AVERAGE dentist should be doing and does not account for more aggressive growth strategies. (Most MGE clients grow much faster.) Think about it: 15 years in practice and collecting over $1 million a year before you even pick up a handpiece.
The real question? If this what the average doctor should be doing, why does less than 10% of industry actually DO it? These next two facts will explain this...
The average dentist actually loses up to 90% of their patient base over time.
When it comes to building a hygiene department, most dentists are doing it WRONG! The truth is, the dental industry at large has gotten it wrong with hygiene – from the definition of an "active patient" to the structure of a hygiene department to the approach toward building a recall program -- they've set you up for failure.
This is why the average dentist is losing over $400,000 per year in lost hygiene production (and if you have a larger practice, as most MGE clients do, that number is likely much higher). Over the course of ten years, that's minimally $4 million -- or in other words, that's you retirement! Completely lost.
A graduate of the University of Pittsburgh School of Dental Medicine, Dr. Pasco purchased her first practice (in New York) in 2002. In 2003 she became an MGE client and took her practice from collecting an average of $60,000 to over $300,000 per month. In 2013, she sold her practice, relocated to the Pittsburgh metro area, and within three years built an incredibly successful practice from scratch. With an intense desire to help other dentists achieve similar success, Dr. Pasco began speaking at MGE Seminars in 2008. Having lectured across the US and in Canada since then, Dr. Pasco now splits her time between her practice and serving as a Senior Seminar Instructor for MGE.
Leslie Pasco, D.M.D.
Senior Seminar Instructor, MGE
Greg Hughes, DDS
CEO of Viva Concepts
Dr. Hughes brings more than 25 years experience in dental marketing, consulting and business development. He has lectured to more than 30,000 dentists and office staff on the four main factors that determine long-term practice growth... those factors being: 1) Patient Acquisition, 2) Treatment plan acceptance), 3) Hygiene & Patient Retention, and 4) Patient Reactivation. Dr. Hughes has spent years studying just about every hygiene program out there, analyzing the stats and results, and rethinking every aspect of recall, hygiene, and patient retention. As a result, he has developed a revolutionary new hygiene system that is statistically proven to generate as much as 50% of total practice revenue from hygiene alone!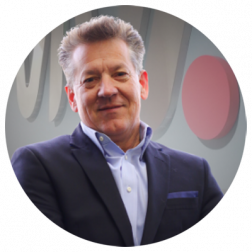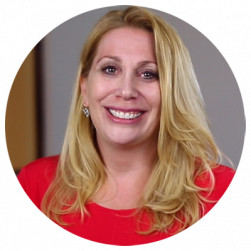 MORNING PROGRAM

• The 4 Business Laws: These laws determine the success or failure of any business, and shows exactly how your hygiene department fits in and – if properly organized – creates a stable and expanding dental practice.


• Hygiene Metrics: These numbers will shock you. They reveal how your hygiene department can potentially produce millions for you, and conversely how the industry at large has gotten it wrong and misled you for years, which results in the average dentists losing up to 90% of their active patient base and struggling to build a sustainable hygiene department – let alone make a profit on it! This is why so many dentists have unproductive, stressful hygiene departments that don't grow.
• The True Definition of an "Active Patient": The number of active charts is one of the most important statistics you have for determining the potential and value of your practice. The problem? It's been and still is mis-defined by the dental industry for DECADES. Trying to build a successful recall program over this misunderstood concept is all but impossible. Getting it right opens the door to a sensible program and stable growth.
AFTERNOON PROGRAM
• The Key to Patient Retention: Without this, you can never hope to build real long-term loyalty from your patients.

• The 7 Immutable Laws of Hygiene: These laws cover every aspect of building an efficient hygiene department, and if you simply follow them , your hygiene department WILL grow year in and year out. In fact, the only way it wouldn't grow is if you actively told all your patients to leave!
• Educating Your Patients the RIGHT Way: Whether or not your patients follow up with their recall schedule depends on the way you educate them on it from the very beginning. If you do it the wrong way, it'll go in one ear and right out the other. Learn how to do it right so you retain them for life.
• The 6 Hygiene Dept Killers: If your hygiene department isn't efficient, profitable and growing, then one of these six reasons is to blame. We'll show you what they are and how to avoid them.
MORNING PROGRAM

• The Hygienist's Most Important Role: The hygienist should be doing prophies and scalings, of course, but they actually have another valuable "hat" in practice. Find out how to get the most from your hygienists.
Motivating Your Hygienists: If you want your hygiene department to boom, then obviously the hygienists are a major part of that. Here's a simple but extremely effective plan to provide incentives that will make them focused on constantly improving production, driving growth and creating great long-term relationships with patients.
Scheduling for Production: Another common misconception: A hygienist should schedule one patient per hour (or 8 per day). Well, not every patient requires exactly one hour, so this results in wasted time and missed production, especially when a patient cancels. Find out how to schedule accurately – without double booking.
AFTERNOON PROGRAM
• Eliminating Cancellations & No-Shows for Hygiene: One simple trick can dramatically improve your show-rate and save you thousands of dollars and headaches on lost appointments.
• Translating Hygiene into Doctor Production: We all know hygiene patients are a source of potential production for the doctor, but chances are you are missing a LOT of valuable production opportunities without even realizing it. We'll give you simple steps to maximize doctor production out of hygiene and outline the steps hygienist needs to take to contribute to this.
• How a Productive Recall Program = More NEW Patients: Referrals come from your patient base – or more accurately, referrals come from your ACTIVE patient base. Learn how to your Hygiene Department can execute both a growing recall program and a devastatingly effective referral program.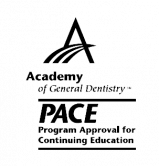 Approved PACE Program Provider FAGD/MAGD Credit Approval does not imply acceptance by a state or provincial board of dentistry or AGD endorsement. 4/1/2016 to 3/31/2021
"An important part of our success has been patient reactivation and recall. We work actively on bringing patients of record back into the office. And with our improved case acceptance, these patients are accepting treatment they may have declined in the past. This works so well that I now have three hygienists and a much busier office. With our growth, we've expanded from 2 to 5 operatories while actually reducing my own hours!" — A.D., DDS

"I'm using better reactivation and recall programs now, and we are seeing a lot more patients in hygiene. Our number of hygiene days expanded from 1 day to 5 days of hygiene per week. That was definitely a big success for us! I'm really excited that I've been able to help so many more patients get healthy." — R.K., DDS

We all know the stresses that come along with hygiene...
It's expensive to hire hygienists...

Patients don't show up for hygiene appointments...

Insurances don't pay enough (or anything at all) for hygiene visits...

All of those issues are symptoms of an improperly designed and run hygiene department. We'll show you how to organize your practice and what specific systems and policy to implement to eliminate all of these issues. Because, yes, hygiene CAN be profitable and it doesn't have to be a headache!

I would like more information:
For the first 30 offices that register, we are offering this seminar for the low price of $995! (Normally $1,495)
That's 2 days of practical information that you can start using on Monday to turn your hygiene department into a real Profit Center!

Date: March 22-23, 2018
Location: MGE Florida Office


Call (800) 640-1140 Today!
Or fill out the form below
*Price includes Doctor + 3 staff.
Additional staff are $150 each. *
© 2018 MGE: Management Experts, Inc.